Summer starts with the lavender festivals
Lavender festivals take place in late June, the best time to see these purple flowers in their full glory. Most lavender fields offer pick-your-own options for a wide range of beautiful cultivars. Most people think of lavenders as purple but actually there are a range of pinkish and pure white examples, as well. This unique plant has a range of practical uses.
It is used for decoration in many gardens, its valuable oil has a range of medicinal uses, and it is a common ingredient in cosmetics. In France, it is even used occasionally as a herb.
Lavender festivals have become extremely popular attractions over recent years. To many, lavender harvest has become a staple of early summer experiences. The unique fragrances, the fantastic atmosphere and the range of products made from high-quality lavender make this a one-of-a-kind experience during the blossoming season. Most festivals also have designated photo points where visitors can take unforgettable pictures. Picking flowers is a very relaxing activity, which will not only enhance your mood but also ensure you can return home with a beautiful bouquet of flowers you selected yourself.
Lavender fields around Lake Balaton
 Kőröshegy Lavender Farm
Kőröshegy Lavender Farm is Hungary's largest exhibition lavender farm, situated at a short distance from Zamárdi. These unique lavender fields cover a vast area, which provide unmatched views and heavenly scents during the lavender festivals. Kőröshegy farm also hosts a large-scale tulip harvest, held in mid-April to coincide with the blossoming season.
If you're struggling to decide which one of the many beautiful lavender fields to visit, note that Kőröshegy also offers fantastic views of Lake Balaton. But if the prospect of spectacular sights is not enough, there is another reason to visit Kőröshegy Lavender Farm: you can also take your dog with you. If you bring your dog with you, you should consider staying at Hotel Platán in Zamárdi because four-legged holiday-makers are welcome there.
Kőröshegy lavender festival is a very popular tourist attraction, but thanks to the huge area the farms occupy and some excellent organisation from the hosts, you can get fully absorbed in picking the flowers without feeling overwhelmed by crowds. Kőröshegy Lavender Farm welcomes visitors all year round, with the harvest typically taking place in June.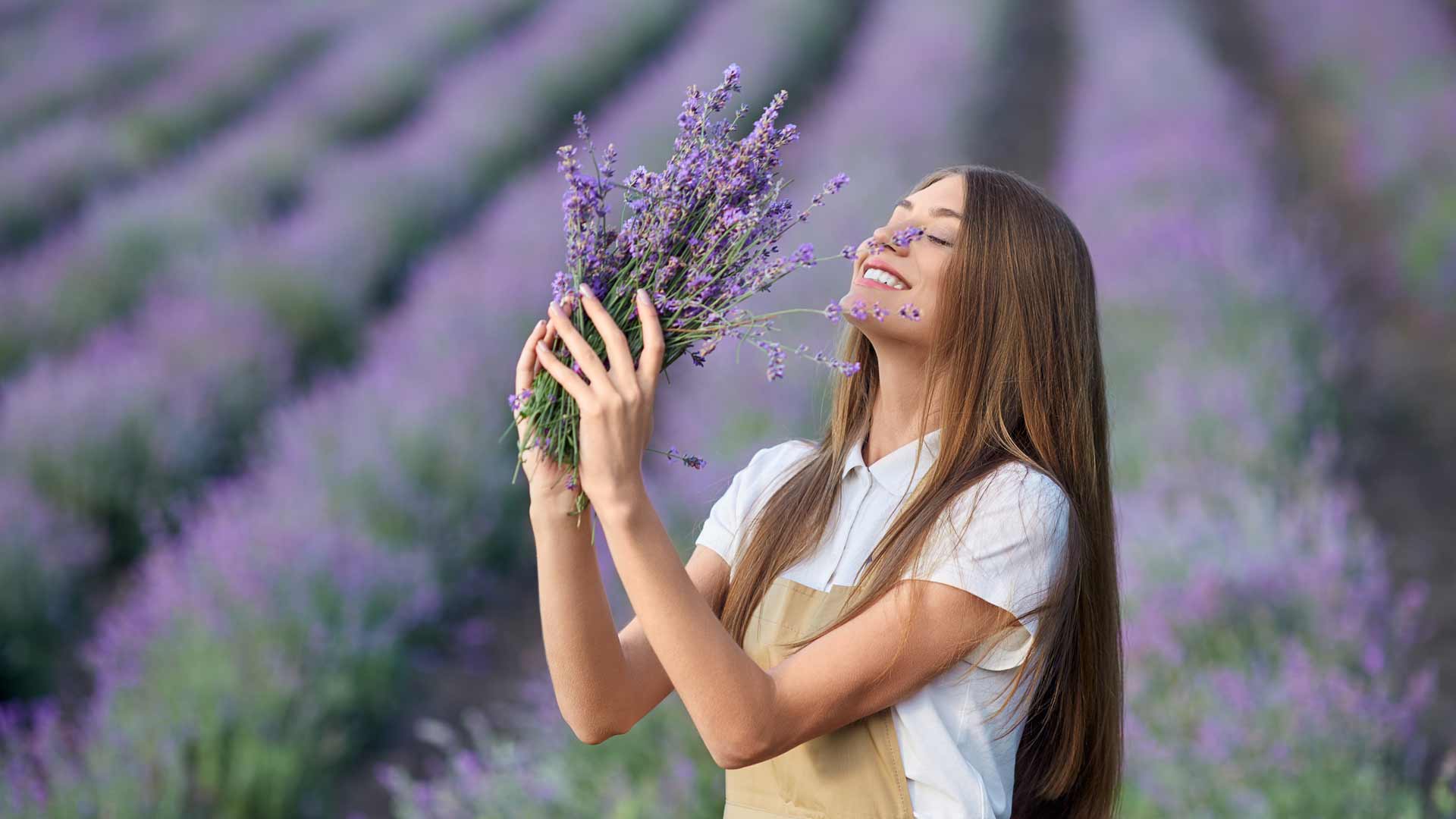 Levendarium Lavender Demesne in Dörgicse
This lavender farm in the Balaton Uplands stands out from the crowd for a number of reasons. The beautifully kept demesne hosts a range of cultural events and works of art. The fields are dotted with modern sculptures, and the exhibition garden, Saint Elisabeth rose garden and the monastery garden are home to breath-taking flowers maintained to a professional standard. Levendarium also holds a day of roses to celebrate the many different rose cultivars that can be found here.
The farm also has its own distillery, and processes all flowers on site. It is well worth picking up some amazing artisanal and organic products from the gift shop when you visit.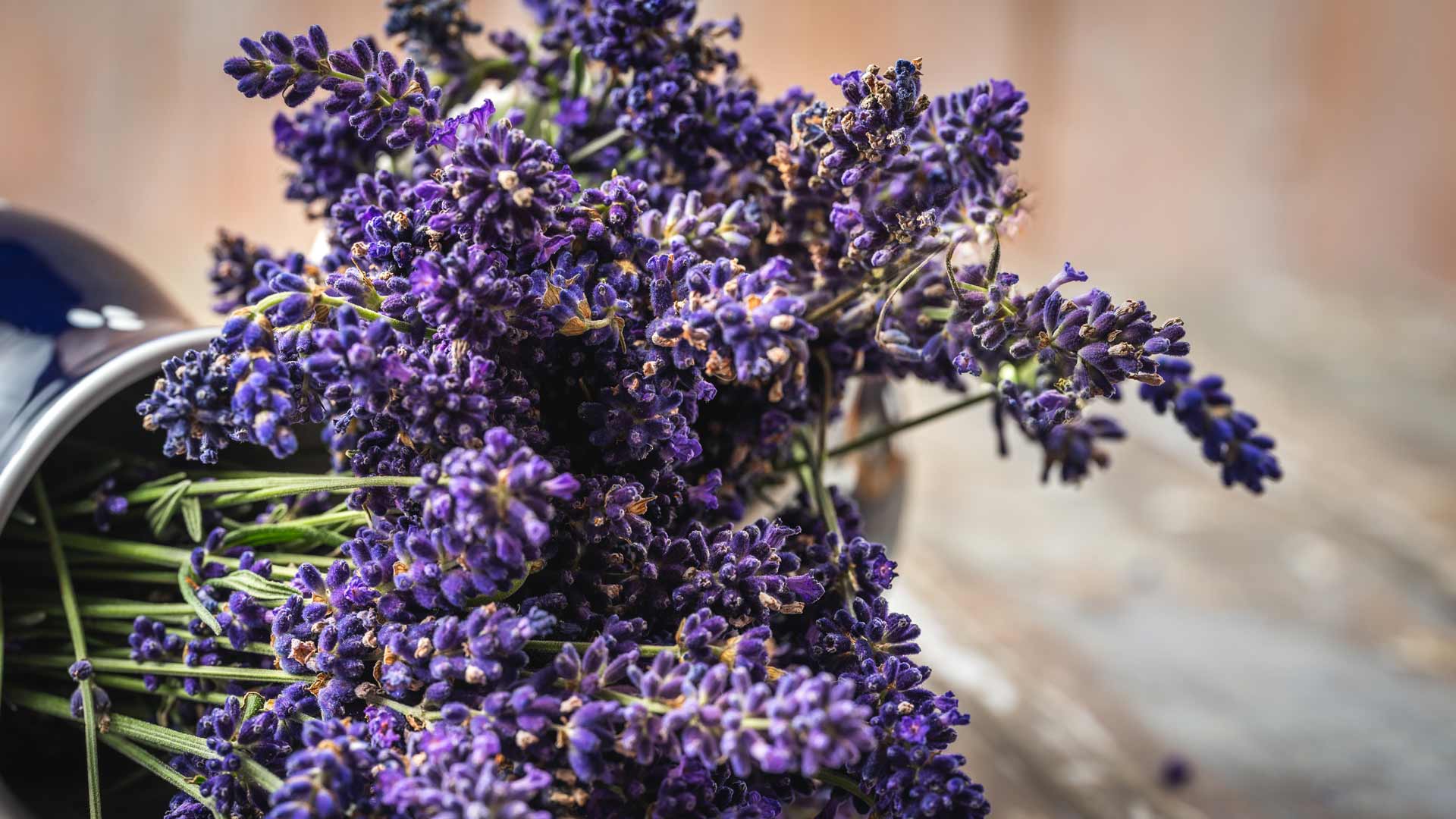 MagyarProvence Lavender Farm, Monoszló
This French lavender farm occupies 3 hectares and has an authentic Provence atmosphere. If that's not enough, there is also nearly half a hectare's worth of English lavender to be found at MagyarProvence Lavender Farm, situated to the north of Lake Balaton. The most unique aspect of this place is that, thanks to the wide range of cultivars that the farm grows, blossoming lavenders can be found here throughout the summer, not just at the end of June when lavender festival season is at its peak.
Tihany Lavender Farm
Tihany is essentially synonymous with lavender. Hikers love the peninsula for its breath-taking views and beachside atmosphere, especially during lavender festival season. Trips to Tihany Lavender Farm guarantee an unforgettable experience, but it's about more than just the fantastic scents and the beautiful photos you can take.
The plantation has a long and proud history. It was started by a renowned expert on medicinal herbs in the 1920s. The plants, first imported from France, have gained increasing popularity and are today being farmed on nearly 30 hectares. The fact that Tihany is a fantastic holiday destination has not escaped even butterflies, which visit in droves during lavender blossoming season to collect some sweet nectar from the flowers.
Explore the most beautiful lavender fields
It is not easy to decide which lavender festival to visit first, because each one has its own unique atmosphere. What connects them is the expertise, passion and love of flowers that defines each farm. The best decision perhaps is to visit each one in order, and collect a beautiful bouquet of purple flowers from each fragrant lavender field around Lake Balaton.
Whatever you decide, bear in mind that accommodation for June is being snatched up quickly by the large number of visitors hoping to see the lavender festivals. Your best bet is to schedule your trip during the week, because there are usually huge crowds at the farms over the weekend. If you want to take some unique photos, enjoy the flower fields and pick your own bouquet in peace, try to visit on a weekday.
Lavender, Lake Balaton, Hotel Platán
Flower-based adventures demand similarly pleasant accommodation, like Hotel Platán. Here, you can take a break in a friendly environment between trips to explore all the lavender fields around Lake Balaton. Book your accommodation in time to avoid missing out on the experience. Hotel Platán in Zamárdi is the perfect starting point for flower-based adventures, thanks to its vicinity to both Kőröshegy Lavender Farm and the ferry port in Szántód, which puts Tihany and the lavender farms to the north of Lake Balaton within easy reach.