This year, Whitsun will fall in the summer, so why not use the long weekend for a bit of R&R?
Lake Balaton has everything you need to enjoy a fantastic weekend away, from cultural attractions to a beautiful natural environment, to open waters, wellness, excellent food and the finest wines. If you enjoy the extra services that hotels can provide but want to avoid the crowds, Platán Hotel Zamárdi is ideal for your stay.
Our boutique hotel is situated on its own greens, and boasts 16 comfortable and well-equipped rooms, each with its own terrace. Room prices include breakfast, and the hotel also has a pool, a playground and a volleyball court, offering our guests an opportunity for some active relaxation.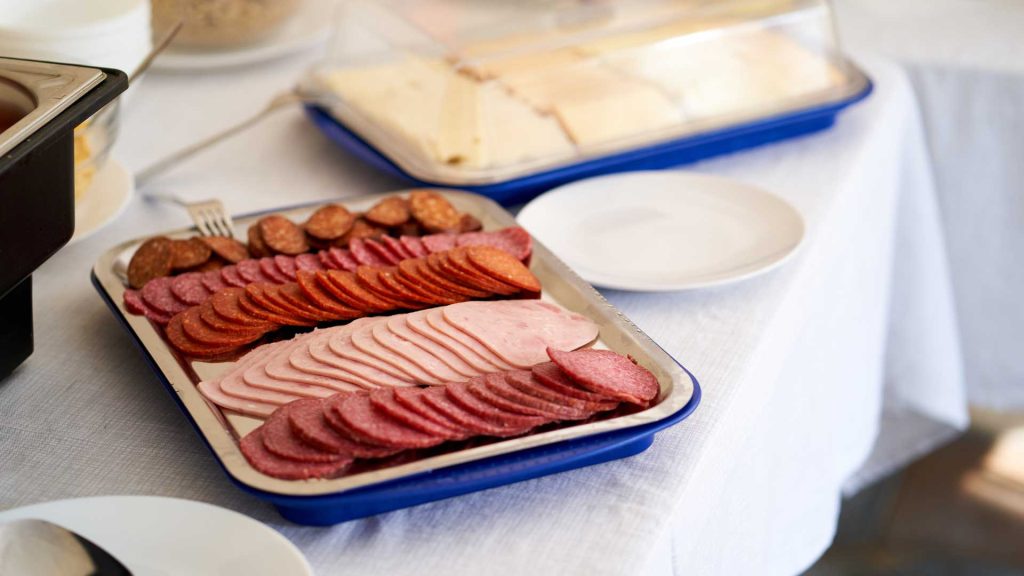 Whitsun at Zamárdi – Platán Hotel – breakfast buffet included in the room price
Just 2 minutes away from Lake Balaton
At Whitsun, it is already warm enough to have a dip in Lake Balaton, which is just 2 minutes away. Your vitamin D reserves are pretty much depleted by the late spring, and the most natural way to restore them is with a bit of sunbathing. It's not only healthy but also helps elevate your mood. You can enjoy the sun on the beach or just lie back in one of the sun loungers by the poolside without having to leave the hotel.
Things to do over the Whitsun weekend
The town has a range of events on offer over Whitsun every year. Visit the Whitsun fair, cook-offs or concerts, or any of the plenty of other fun activities in town that are on at this time.
Explore the surrounding area
Zamárdi is a great starting point for day trips. Tihany is perhaps the best option. The Tihany Peninsula is accessible from Szántód, which is around 7 km from Zamárdi. The ferry operates from 29 April to 16 June, leaving Szántód port every 40 minutes between 6.40 am and 9.20 pm. The ferry crosses the lake in 8 minutes. There are plenty of culinary and cultural attractions on the other side of the lake, too!
Click here for the ferry timetable »
Siófok is about 10 minutes away from Zamárdi. It is always very busy, with a practically endless list of entertainment options on offer. Siófok port, the upside-down house and the water tower are just some of its unmissable attractions. There are also several adventure parks nearby. Adults can try bubble football at Bella Experience Park right in Siófok, while Zamárdi Park has 18 obstacle courses, a diving tower and loads of other fun games.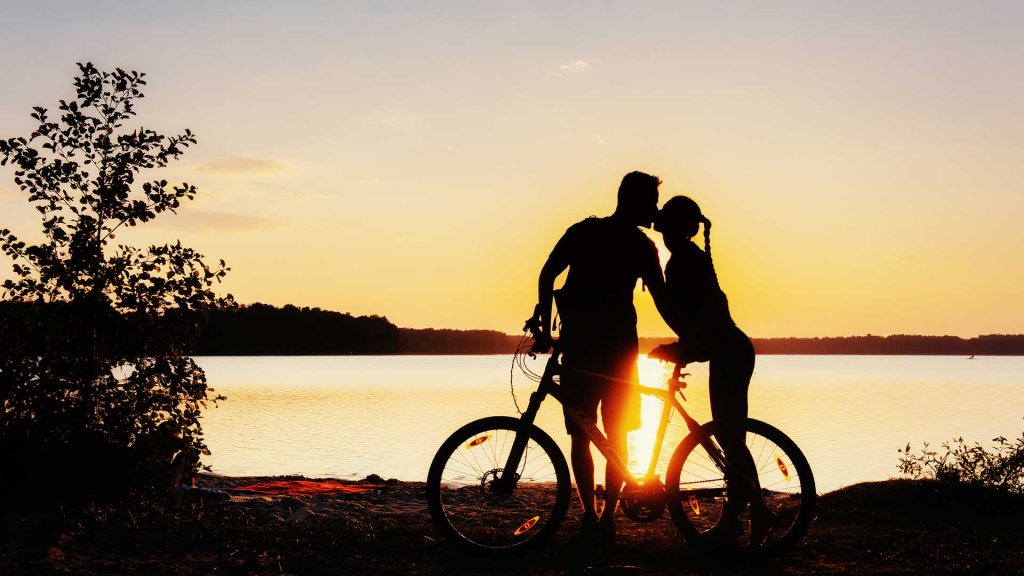 Platán Hotel Zamárdi – Bicycle rental
Around Lake Balaton on two wheels
Springtime lethargy affects nearly everyone, and causes fatigue and irritation. The best remedy is active relaxation, and we offer plenty of options for that. Why not hire a bicycle and ride around the lake? Lake Balaton is surrounded by a fully built-up cycle path, making it the ideal destination if you're in the mood for a day trip, whether you're looking for a short ride or a longer one. For example, you can cover the roughly 10 km distance between Zamárdi and Siófok in about an hour. You can also venture further ahead from the beach and climb Kőhegy Lookout in Zamárdi or visit the Water Tower in Siófok.
Culinary experiences
The wines of the Balaton region deserve their fame. Zamárdi, like many other towns around the lake, has a cellar row where you will find the finest wines, snacks and a cuisine just like at home. The cellar row is only a 10-minute ride from the hotel, so you can safely sample what the local vineyards have to offer. You can also rent a bicycle at the hotel, saving you the trouble of having to bring your own just so you can try the wines.
The ideal destination for holidays with kids
Platán Hotel is ideal for a holiday with children for a number of reasons. First of all, the hotel is small and has an informal atmosphere that is ideal for families. Children will find plenty of options for active entertainment on the hotel grounds, including a playground, a pool and a sandy volleyball court. We have also thought of holiday-makers who travel with a baby. We provide cots, highchairs and baby baths free of charge, so you have that much less to worry about.
Not just family friendly, also dog friendly
We take extra care to make sure your furry friends can also enjoy a holiday with you. They are welcome to join you at the hotel, for an additional fee.
Reviews
We have outstanding, 98% positive feedback. A big thank you to all our guests who have submitted reviews.

If we have piqued your interest, request a quote now for the Whitsun weekend or any other time of the year: