A wonder for more than just sailing enthusiasts
This year will see a truly special event take place on and near Lake Balaton: the 55th Blue Ribbon Regatta is scheduled for 6 to 8 July 2023. The race has a proud history of over half a century, and is much anticipated not just by sailing enthusiasts but also those who want to attend this unique experience as spectators. Over the days of the regatta, the surface of the lake is dotted with white sails full of wind, and the boats offer spectacular views from wherever you're standing.
The race launches from Balatonfüred and, after circumnavigating the entire lake, sailors will finish there, as well. Competitors setting out to conquer Lake Balaton aboard their sailboats have been joining the race for decades now, but it is well worth adding the date of the 55th Blue Ribbon Regatta sailing race to your calendar even if you are visiting only to enjoy the unmatched atmosphere of the event and experience this unique sport as a spectator. There are companion events and pavilions right around Lake Balaton, and you can even jump in the saddle of a bike or hop in a car to visit nearby towns to see the competitors as they sail by.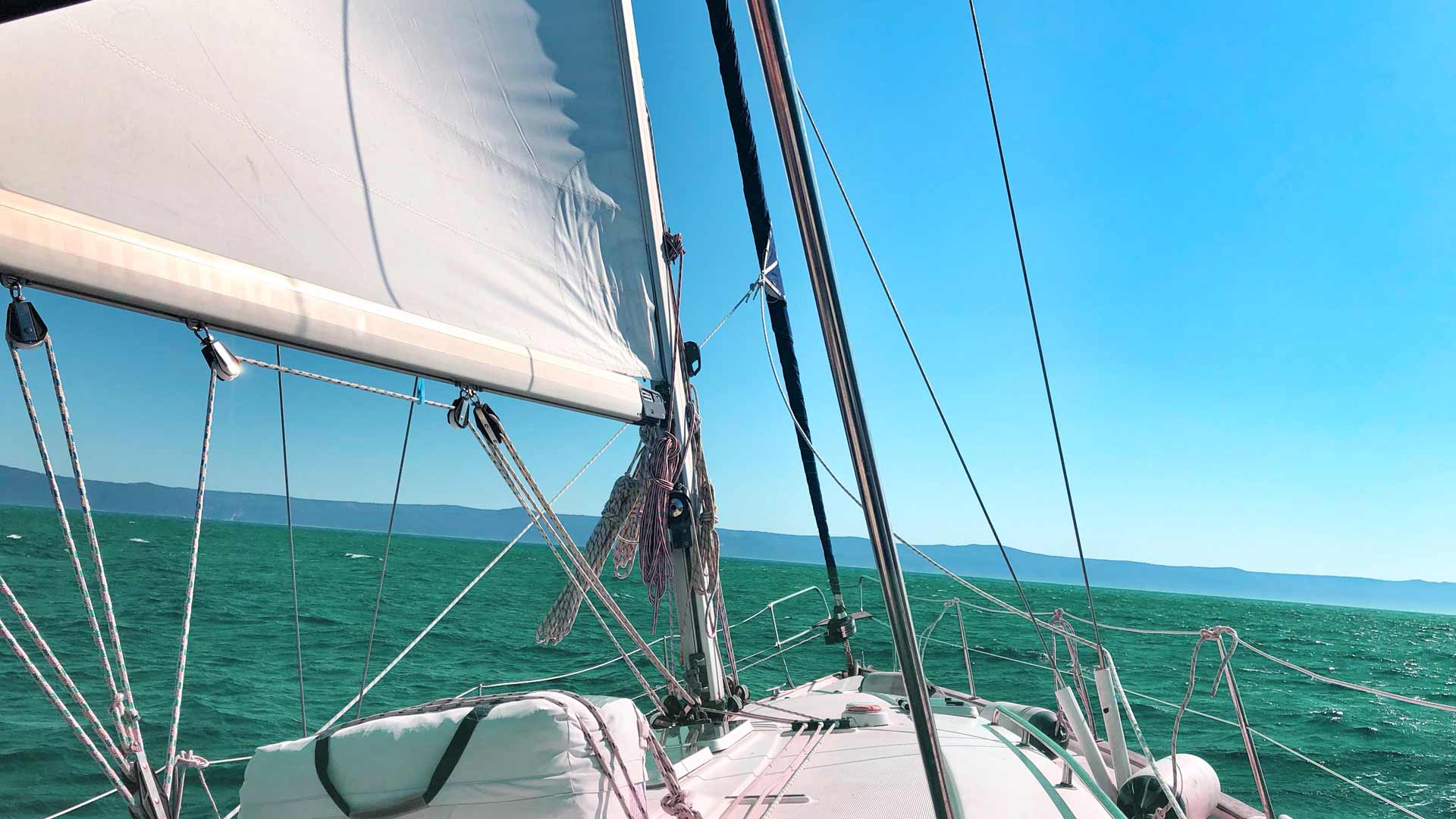 White boats and Zamárdi – Blue Ribbon Regatta
At this time of year, an unmatched atmosphere spreads takes over Lake Balaton, and Zamárdiis no exception.  Kőhegy Lookout is the perfect vantage point to marvel at the lake and the countless sailboats racing across the waves. You can see the entire northern shore from there, from Balatonfűzfő to the Badacsony region. Bring your binoculars and enjoy the sailing race from a truly exclusive spot. There is a snack bar right by the lookout tower, so you can spend an entire pleasant afternoon here with your friends or family.
If you want to take a break by Lake Balaton during the 55th Blue Ribbon Regatta sailing race, or if you are looking for accommodation to relax after a long day competing or supporting a racer, you should consider Hotel Platán. Enjoy its pleasant and family-friendly atmosphere, and relax in the cool shade of the plane trees or in your well-equipped room before having a splash in the hotel pool. You can also have a great breakfast to start a great day. Do not hesitate to make a booking, however, because this is a very busy period, and places are snatched up quickly.
The secret of the Blue Ribbon Regatta
This year is a special anniversary, with the sailing race turning 55 years old. How can an event remain so popular and become ever more professional for so many years? The secret lies in the history of the regatta and the tightly-knit community of sailors. In olden days, only the fastest seafaring ships were awarded the blue ribbon, but later it also became a symbol of this proud Lake Balaton tradition.
The sailing race took place for the first time in 1934, organised by Hungária Yacht Club of Balatonfüred. They decided that the famous blue ribbon was not meant to decorate only the masts of seafaring ships, and the fastest sailboats on Lake Balaton also deserve the accolade. That is how this now iconic race was launched, already in its current format and under its current name. Initially, it took place once every two years, and a couple of events had to be cancelled during the war. But the Blue Ribbon Regatta of Lake Balaton was resurrected in 1947, and went from strength to strength to become the special tradition it is today. Although this year will see only the 55th sailing race launched from Balatonfüred, the regatta itself is actually nearly 80 years old.
The Blue Ribbon Regatta is a real challenge
Those who decide to enter this one-of-a-kind race will face a host of unusual challenges. One special feature of the race is that sailors do not take a break even during the night. Also, on a large body of water like Lake Balaton, extreme weather is to be expected. To be sure, completing the race requires significant physical and mental effort, and even experienced sailors will find it a formidable challenge.
The full sailing experience
The Blue Ribbon Regatta is also a breathtaking experience for spectators, and many will get in the mood to take to the waves even if they are inexperienced or novice sailors. If you decide to follow in the competitors' footsteps and get the full sailing experience, you can do so after the race concludes, thanks to the range of boat tours and sailboat rental options available in the area. A sailing holiday is an unforgettable experience, and it is within anyone's reach because you can join a sailboat adventure under the expert guidance of an experienced captain and crew.
If you stay at Hotel Platán in Zamárdi, you can enjoy the sailing race in full comfort between 6 and 8 July, or go on many other water-based adventures throughout the summer. If you want to enter the race, make sure to book your accommodation online. It only takes a few clicks, and you can use your debit or credit card to pay.